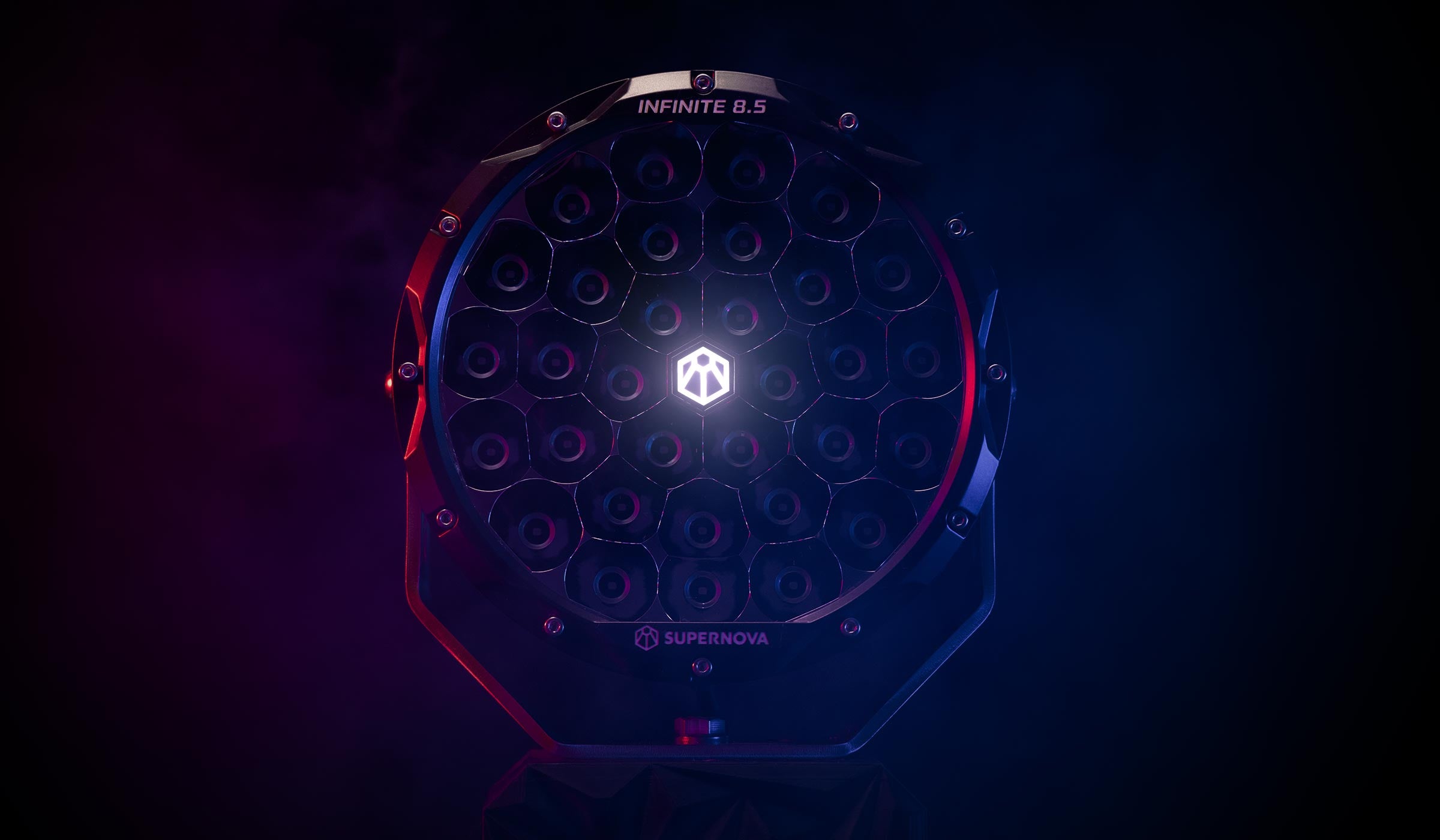 Designed in Melbourne To Explore New Worlds.
Embark on an extraordinary journey with Supernova Lighting, where cutting-edge technology and visionary design come together to light up new worlds.
Our story began in 2013, when I was in search of an upgrade for my failing halogen globes on my Volkswagen. Disappointed with the limited and overpriced options available in the market, I set out to create my own line of error-free LEDs for euro-specific vehicles. Thus, Supernova LEDs was born.
In 2015, our headlights became an instant hit, and we quickly outgrew our space. With expansion on the horizon, we set our sights on the off-road auxiliary light market, and we knew we could do it better. The launch of our first driving light, the Remnant 9", was an affordable game-changer.
But we didn't stop there. In 2018, we revolutionized the market by launching the Rogue 8.5. Featuring branded components, inbuilt daytime running lights, and a lifetime warranty, it offered unparalleled quality and longevity at half the price of major brands. 
In 2020, we expanded into our Melbourne headquarters, three times larger than our previous warehouse, and introduced Australia's first 180º covering driving light - the Hybrid 8.5. And in 2021, we launched the Infinite 8.5, the master of all driving lights.
At Supernova Lighting, we're passionate about innovation, committed to excellence, and dedicated to pushing the boundaries of what's possible. Join us on our journey to explore new worlds, and experience the unmatched quality of our high-performance lighting solutions.
Our team is constantly growing, and we're always on the lookout for curious and ambitious minds who share our passion for adventure, technology, and people. Contact us today and be part of the next chapter in our story.

-Ben Graps
Founder, Supernova Lighting
2015 - Remnant 9"
High-Performance made affordablee
2020 - Australia First 180º
Use this section to explain a set of product features, to link to a series of pages, or to answer common questions about your products. Add images for emphasis.
Optional button
The Future.
One light, your choice of output with an array of optical modifying covers for different conditions. Take on every terrain!
Optional button